One of the biggest reasons people fear email marketing is having to create sales funnels.
Not that it's hard, but the sheer volume of what you need to do.
Learn copywriting skills, create freebies, squeeze pages, and landing pages. Test, optimize for conversions, write engaging and highly converting email swipes, and so much more.
It's no wonder software like MaxFunnels exists to make it easy for anyone even newbies to make this whole process easy and fast.
All in all, if your blog or online business is to survive and be profitable, learning how to do proper email marketing is crucial.
And while the journey is long, full of learning, tweaking, and whatnot. Just learning how to start with simple sales funnels in WordPress would be great.
After all, we all got to start somewhere and there's no better way than starting small, to learn the email marketing process.
Now, you need to read through to the end where I've got an awesome way for you to supercharge this sales funnel business, for insane profits.
But for now, let's see how you can create a sales funnel in WordPress in the simplest way possible.
Bear in mind, there are so many ways of doing this, and this is just one of them.
If you're one to want reasons also, I've got you. The following articles will give you more reasons to want to do email marketing.
But seeing as how you're reading this post, I suppose you already have your mind made up.
And so, what then will you need to make it work?
Let's see that next, shall we?
What You Need In A Simple Sales Funnel.
Here's what you'll need.
1. Create Awareness.
You already have got this covered with your blog and it's social media sites.
Your ultimate tools for getting the word out about your products and services and bringing back targeted traffic.
But on the off chance, you don't have one, follow this guide and start your own blog in under 30 minutes.
2. Ethical Bribe (freebie).
You need people signing up to your email list and be warmed up for a purchase.
And while it used to be easy, with all the competition out there, it no longer is.
Now you need a solid reason for anyone to give you their precious email address. And none does it quite better than with a freebie.
A freebie is anything of perceived value you give in exchange for an email address. It could be content upgrades, checklists, ebooks, software, courses, etc.
You can create these yourself (highly recommended) or offer PLR (private label rights) products.
3. AutoResponder (Email Marketing Service).
Third, you need to choose a really good, capable, and reliable email marketing service to store your list of people.
This will not only help you with the storage and freebies delivery. But also help you engage your list (warm them up) and convert them to paying customers with valuable newsletters.
If you don't have an autoresponder service picked out yet, choose one from these email marketing services listed here.
4. Squeeze Page or Opt-In Page.
Now that you've got a freebie and an autoresponder service ready, you've got to connect the two.
And to do this, you'll need a squeeze or capture page.
A squeeze page or an opt-in page will capture your visitor's email address and store it in your email marketing software of choice.
Thereafter, a welcome email containing the freebie will be sent out, by the autoresponder service, to that lead (the visitor who opted into your email list).
Squeeze pages can be presented in different style forms. They can be in a pop-up, slide-in, mid or after post, in own page, top or bottom bar, etc.
These squeeze pages can be built manually or from templates using plugins like Beaver Builder, and ProfitBuilder.
5. Thank You Page.
The next thing you'll need will be a thank you page.
While it isn't mandatory it could serve for greater purposes.
This could be such as getting your opt-in to know you better, offering one time upgrades, asking them to whitelist your email and showing how, and explaining how they'll get their freebie.
And same as squeeze pages, you can also build them manually or from templates by using plugins listed earlier.
6. Interest Building.
Now that you've got them on your list and sent them their freebie, then what?
The above idea isn't the core purpose of building an email list, but just the entry point.
The purpose lies in the follow-up emails you'll now start sending them (to build interest), and it's when the money part now comes in.
People buy from those they know, like, and trust. And it's with these value-filled follow up email sequences will they know, like, and trust you enough to start buying from you.
Value is what will drive you to money. And it's what you'll want to keep on putting first as you did with the Freebie, to get them.
This is what a typical sales funnel comprises. And it's what you'll be needing to have in place to create one (with #5 above being optional and tweakable to your needs).
All this is good and all, but how exactly do you put it all together?
That's what we'll be tackling next. 🙂
How To Create A Simple Sales Funnel In WordPress For FREE.
For this tutorial, I'll be using free resources to show you how to create a sales funnel in WordPress.
Bear in mind, paid options make this whole process easy, but even so, free ones will suffice for now.
So to make this simple, I'll be going for the "End of Post" sign up box and using MailChimp as our autoresponder service.
This means we won't be discussing how to create squeeze pages from scratch neither landing pages. Simply, collecting emails and then sending the first welcome email.
More in-depth tutorials on other ways will soon follow for extra clarity on both this blog and YouTube channel.
But for now, we'll start with the simple stuff then, later on, add complexity to it.
And so, with no further delay, let's get started.
Log into your WordPress backend and install the "Optin Forms" plugin from WordPress Directory.
Read this post if you don't know how to install WordPress plugins.
Once the plugin is activated, locate it on the left sidebar menu and click on it. This will take you to the configurations page.
Choose your email marketing service, for this guide "MailChimp", and enter the "Form Action URL".
To see how you can find your Form Action URL click on the question mark (?) button alongside the Form Action URL title. This will display a step-by-step guide for you to follow.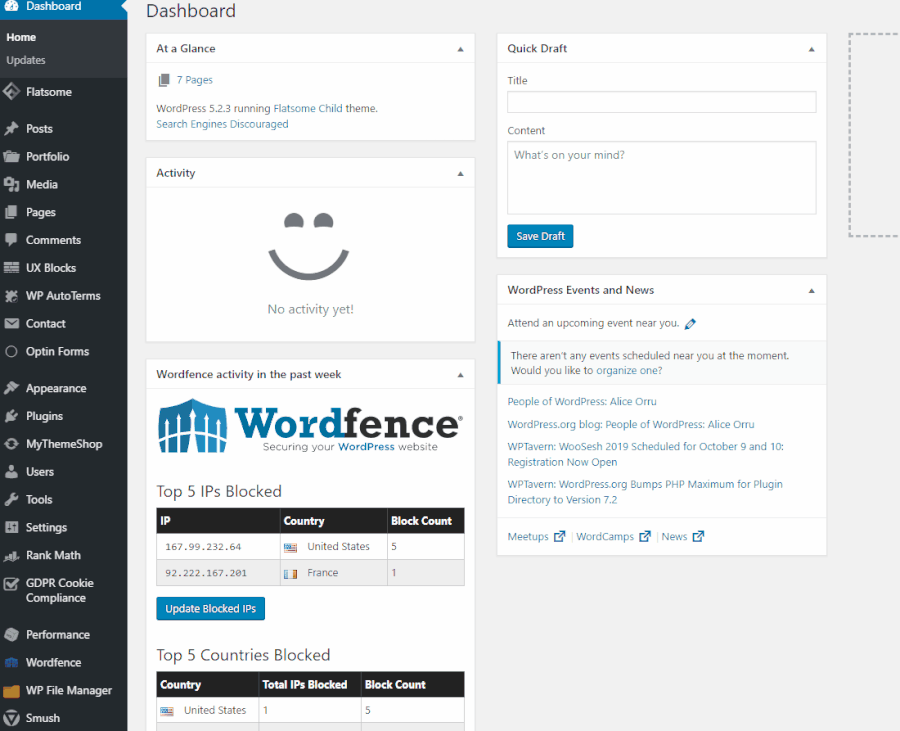 And once done, save your changes by clicking on the Save Changes button.
What you just did was to connect "Optin Forms" with "MailChimp" so as to store the subscribers to your chosen Audience list when they opt-in.
Note: The same steps will apply if you want to connect Optin Forms with any other email provider, albeit differently.
The next step will be to choose the right form to embed on your blog posts. And for that click on the "Form" tab option, besides the "Email Solution" tab.
This will bring you to Forms page from where you'll choose the relevant one to your need, configure it with the other options present and then save changes.
Some of the options include, but not limited to, wording your opt-in box, choosing the placement, and brand color options.
So experiment with the options until you find the perfect fit for your blog and then save the changes.
After this, go to your blog posts and confirm the action box is embedded. Opt-in and verify the action box works and as intended.
It shouldn't be hard nor take you over 3 minutes.
Once happy with everything, head over to MailChimp and log into your account.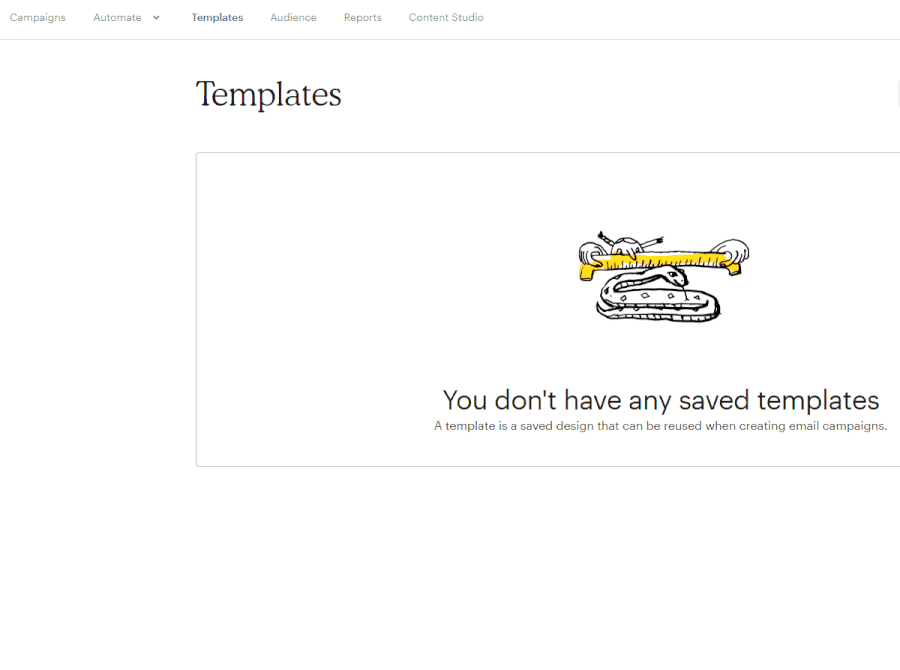 We will create a Welcome Email to welcome your new subscribers to your email list and deliver their freebie. So make sure you chose the Freebie action box form above and worded it accordingly to your offer.
From MailChimp dashboard, click on the "Automate" option on the top left menu bar.
A drop-down menu with options will show and from it select "Email". This will pop-up a box with more tabbed options, from where you'll choose the "Welcome new subscribers" one on the "Featured" tab.
In the next section, "Name your campaign", select your email list, and click on the "Begin" button.
This will take you to an email configuration page from where you'll be able to design your welcome email.
Note other key details such as to and from who, and the subject line will be auto-populated using the chosen list's details. So when creating your list, go to its settings and configure everything correctly.
Now, click on the "Edit Design" button to customize your welcome email.
The email design page works similarly to any other drag-n-drop editor so add, delete, and customize the blocks as needed.
And once happy, click on the "Save & Close" button both from the editor and on the bottom left-hand corner of the page. This will save the email details and return you to the previous page.
From there, click on the "Start Sending" button on the secondary top menu to begin sending the welcome email to all new subscribers opting in.
Here's an example of a simple welcome email.
Subject Line:
Thanks for signing up, I can't wait to see what we do together!
Email Body:
Hi (Their First Name)
Thanks for signing up to my email list.
I think before we begin, I would like to introduce myself and the purpose of (Your Business/Freebie/etc)
(Your Business/Freebie/etc) was created with you in mind. I understand that you have (Specific Problem You Can Identify) and need something that can assist you.
I created (Freebie) to be able to help make your life easier. My expertise is in (List your expertise for trust).
To help you along, I will be sending you emails that will give you an insight into what I do as well as offer you some free tools and recommendations to help your success!
This is a super exciting opportunity for us to work together!
You can download your (freebie) here.
Sincerely,
(Your Name)
PS: (An helpful offer or social media links etc.)
Adapt it as necessary to fit your style.
But what about follow-ups after X days have passed?
Simple!
Follow the earlier, Automate > Email action but from the tabbed options pop-up choose the "Audience added date" one on the "Date Based" tab.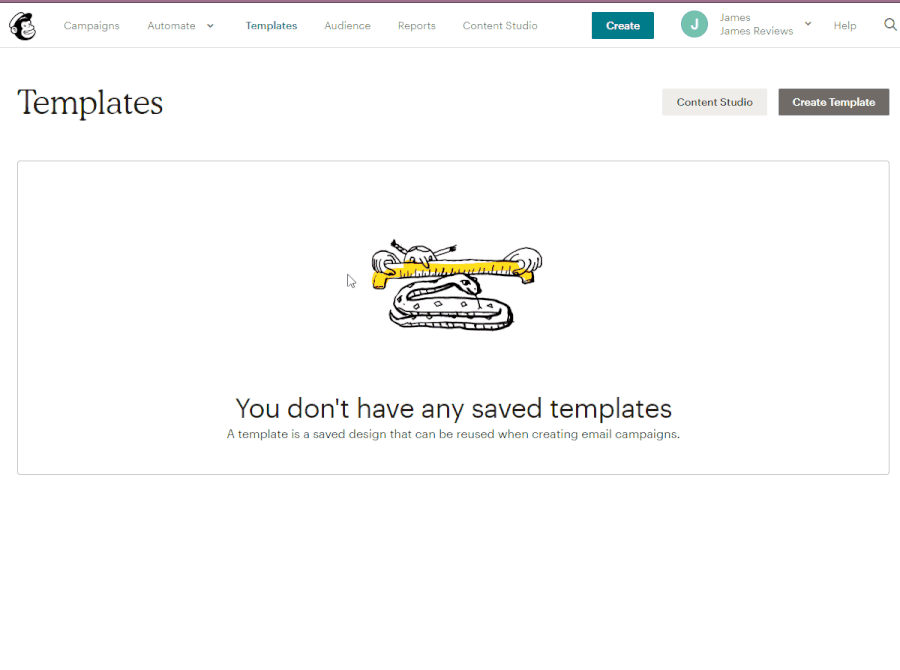 Follow the next basic steps, "Name your campaign", select your Email List, and click on the "Begin" button.
This time, you'll be taken to an autoresponder series configuration page from where you'll be able to add more than just one "welcome" email. This means follow-ups after X days, usually starts after a day has passed.
And similarly to earlier steps of customizing/designing your email, add more follow up emails to engage and re-engage your subscribers.
That's it!
Simple but effective.
Note: If you want to include a custom thank you page, enter its URL on the Form design page on MailChimp.
Funnels are a must for stable online success, but if you want to 10x your progress with them, see the next section.
Fast Track Email Marketing And Make Money.
To ensure you succeed with Email Marketing, learning how to create highly converting sales funnels will be a plus.
You could get lots of traffic but get very few subscribers. Get lots of subscribers but make no money.
But how can you ensure you get started with email marketing by putting your best foot forward?
Simple, by ensuring you're using the best tools for the job and learning from Pros.
What, where and how?
For building unlimited landing pages and sales funnels, MaxFunnels.
You get to create unlimited landing pages and funnels, DFY or from scratch. That are mobile friendly and proven conversion beasts.
Is drag and drop based with the next generation funnel designer and planner for beginner friendliness.
Get automatic SSL included and multiple domains.
Has complete Step-by-Step video tutorials to assist and ensure competency.
Experience excellent 24/7/365 support.
Integrable with lots of apps for convenience and ease.
A/B testing and analytics to know what's working.
PAY only once, NO strenuous high monthly subscriptions.
Get a generous 60-day money-back guarantee.
And a lot more… see the demo video below.
MaxFunnels comes with two pricing plans; Personal and Commercial. $47 and $97 one-time, respectively.
Find Out More About MaxFunnels >>
For learning Email Marketing, start your SkillShare account now and enjoy 60 days of premium Email Marketing courses for FREE.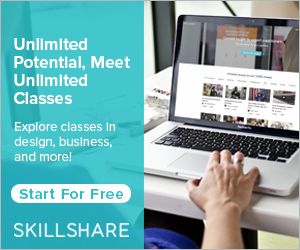 Note: You lose nothing by signing up for free and start learning.
And if you buy MaxFunnels or Sign Up to SkillShare, using my affiliate links above, I've got unannounced bonuses that'll 10X your progress.
Simply email me using the gmail on my Contact page and I'll send them right over within 12 hours.
That's it from me today on how to create a simple sales funnel in WordPress for Free and I hope it was valuable. If so, share it with your friends and comment below.
And as always, till next time…
Stay Blessed!