Every WordPress blog needs these 10 types of plugins. To not only function well, as it should, but to also thrive.
WordPress plugins' sole purpose is to extend a blog's functionality and add new features to it.
Even so, you must resist the urge to install all the plugins you come across. This is because every new plugin you add impacts on your blog's speed. And speed is everything for every website online.
Put simply, speed equals money.
If your website loads slowly, you're at risk of losing readers, customers, and money. The vice versa also holds true.
But while there are many factors that can affect a blog's speed, such as your hosting. Poor choice of plugins can slow down your WordPress blog regardless, thus important to be very choosy.
In this post, I've listed the 10 types of WordPress plugins that are mandatory or basic to have in your new WordPress blog.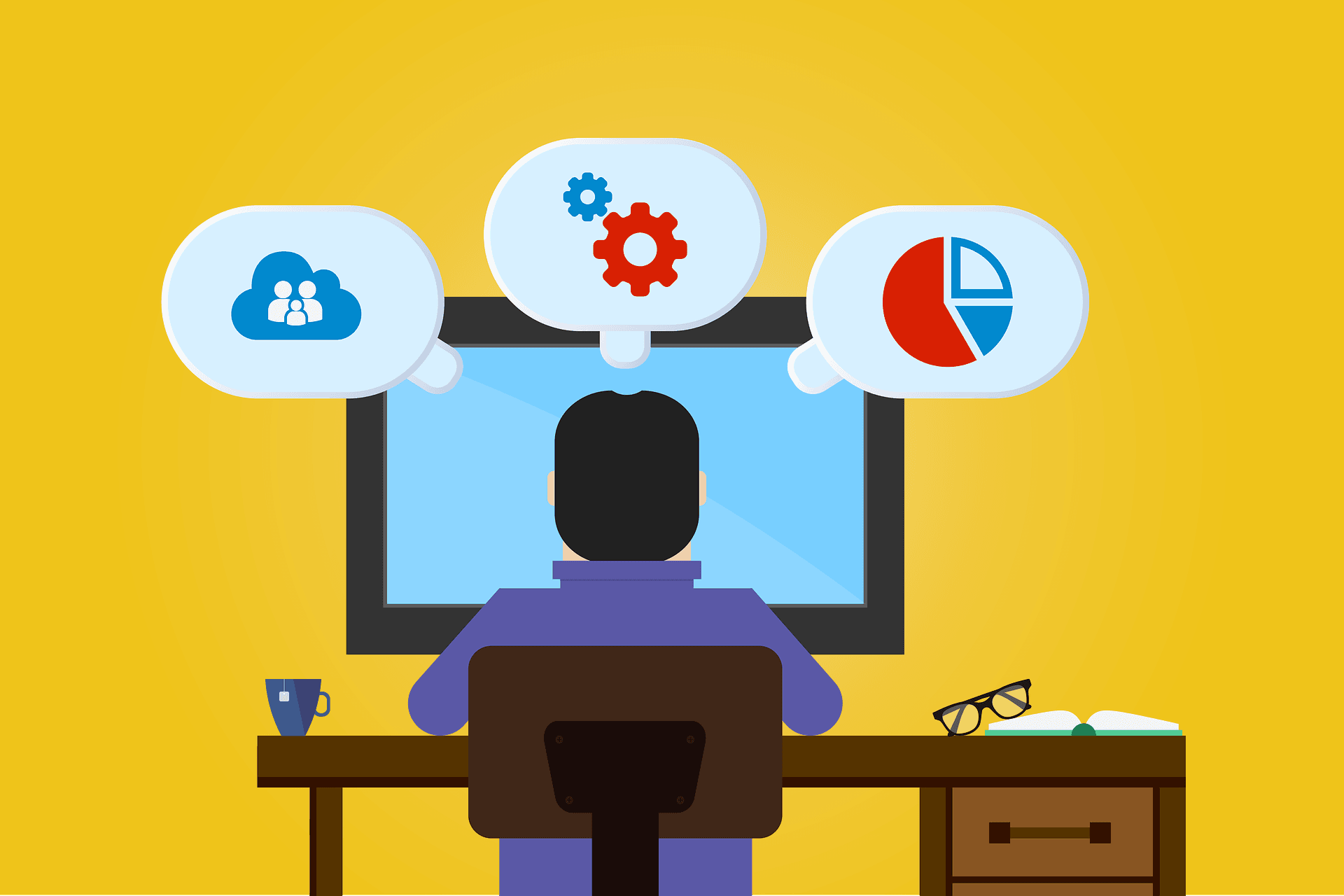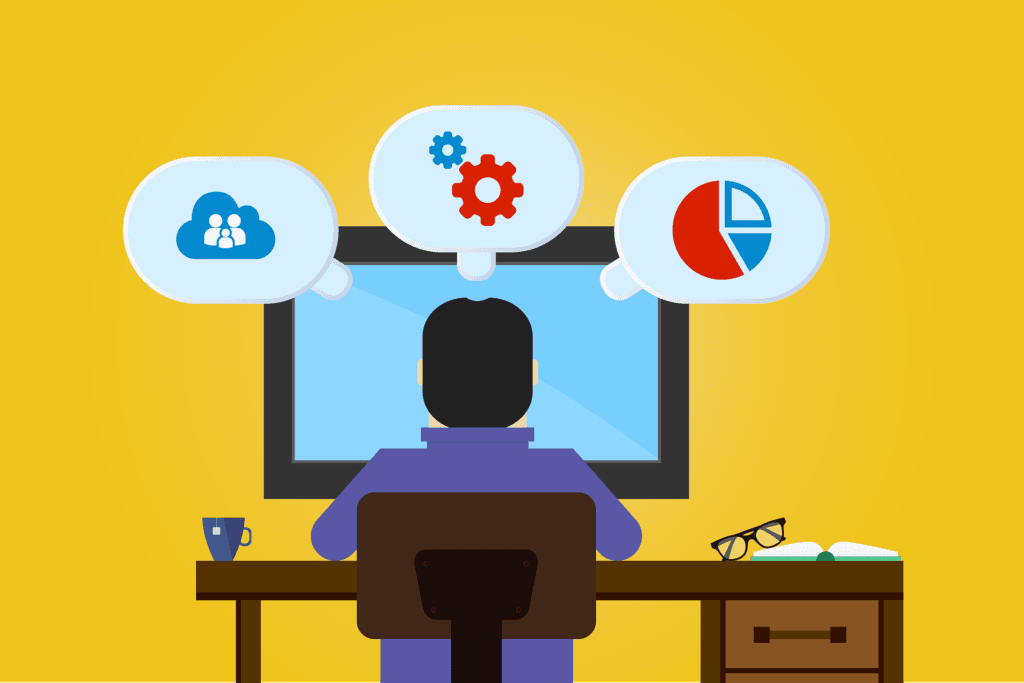 I'm assuming you've already installed WordPress. And done the basic site clean up such as changing the permalink structure, deleting dummy/default data, and installing a premium WordPress theme.
If not, here's the complete and comprehensive start a WordPress blog guide to help you from start to finish.
Now, with no further delay let's get started.
Shall we?
Note: Each plugin has got its own setup tutorials to help you install and configure properly.
10 Types Of WordPress Plugins For Blogs With Examples.
1. BackUp Plugins.
It's so easy to get comfortable with how easy a WordPress blog is to operate, that you forget sometimes you can literally break it.
And it's in such times you'd wish you had a way to turn back time. The good news is that with a backup plugin it quickly eliminates such worries.
Recently, this blog was rendered unusable. At first I thought it was my hosting acting up, but later on, I realized that not to be the case.
It was a plugin I had installed prior to help with my blog speed that malfunctioned and errored my website.
I couldn't even log into my WordPress dashboard and was forced to log into my cPanel and fix this issue from its root folder.
The point is, even though I fixed this scare without resorting to full site restoration. The backupS were there and on the ready had I needed them.
What sort of issues will you encounter?
Can one even know?
And for that reason only or coupled with several others, makes having a BackUp plugin a must-have.
Note: Many hosting providers also have cPanel plugins to backup your WordPress blog automatically, several times a day. This, however, doesn't negate the need for one.
Top 3 WordPress BackUp Plugins.
2. Security Plugins.
Approximately 30k Websites are infected with malware every single day.
Through backdoors in faulty plugins and themes, hosting, and user naivety to use weak login passwords among other security leaks.
Your blog doesn't even need to be making money to get hacked. It could be useful as a staging point to attack other webmasters, spread spam and viruses (can get you blacklisted), steal your blog's traffic and affiliate commissions, to name but a few.
This explains why it might even take one up to 150 days on average to realize someone has hacked them.
Either way, beefing up your blog's security is not only a must but a no-brainer.
Don't panic though, for below are some security plugins to help minimize your blog's hackability risk.
Top 3 WordPress Security Plugins.
3. Analytic Plugins.
You can't blog effectively without a way to measure different aspects of your blogging efforts.
Blogging is an art. And to know what is or not working for and with your blog is crucial for effective growth and success of your blog. Otherwise, you'll only be shooting yourself in the leg.
At the very basic level, you need at least a way to measure your blog's traffic and its metrics. Like where the traffic is coming from and how, demographics, and devices to better plan an effective blog marketing campaign.
And the best way to do this is by integrating Google Analytics with your blog.
While you can easily integrate the Google Analytics code manually. It's best done with a WordPress plugin. Not only for the ease but also the convenience.
Top 3 WP Google Analytics Integration Plugins.
4. SEO plugins.
SEO stands for Search Engine Optimization. And it greatly affects your blog's search visibility on search engines like Google, Bing, Yahoo, Yandex, and DuckDuckGo.
Even though your blog is just starting and your SEO efforts might take some time to kick in. Making sure you're set up properly from the get-go couldn't be advised enough.
There's On-page and Off-page SEO. On-page is done on your blog like keyword optimizing your content. While Off-page is what you do outside your blog like link building. [aff]
If you don't know how to write SEO optimized content from 800 to 2,000 words properly. This website here will do it for you including researching your competition and posting the blog posts for you. Neat!
But if you want to do this yourself, there are plugins that will help you with the On-page SEO bit.
Essentially, they help you optimize your blog posts with all search ranking factors. Taking out the guesswork out of the equation.
Top 3 SEO Plugins For Your New WordPress Blog.
5. Speed Plugins.
Earlier, we said that a blog's speed equates to money. Slow blogs lose a lot of money for their owners than fast ones.
Did You Know: A second of load lag time would cost Amazon $1.6 billion in sales per year?
So making sure your blog's speed doesn't rob you off tones of bacon. There are a few things you can do assuming you have a robust and fast hosting plan. [aff]
1. Setup a CDN (Content Delivery Network) for your blog. – Minimizes the distance between your blog's visitors and server, making your blog load fast for everyone.
Top 3 CDN Sites For Your New Bog.
2. Install a Cache Plugin. – Reduces server load by optimizing your blog and its resources to serve up your blog faster.
Top 3 Cache WordPress Plugins.
3. Install an Image Compression plugin. – Optimizes images on your blog bettering its overall speed and performance.
Top 3 Image Compression WP Plugins For Your Blog.
6. Legal Plugins.
Every business whether online or offline needs to have binding agreements in place. To not only cushion them against fraudulent claims but to also comply with the law.
For your blog, you need such agreements like; Terms of Service, GDPR Privacy, and Cookie Policy, Affiliate Disclaimer, etc.
But with legal stuff writing all these can be tricky. And that's where several plugins come into the rescue.
Note: You should not take these plugins as anything other than informational templates. Always consult legal professionals.
1. Legal Pages. – These plugins will autogenerate all legal pages your blog needs to be compliant with.
2. Cookie Notification. – These plugins will disclose and take your visitors' consent for any tracking necessary for your blog to function properly.
Top 2 Legal WordPress Plugins.
Top 3 Cookie Notification WordPress Plugins.
7. Contact Plugins.
At the end of the day, readers will want to contact you or join your email newsletter when they love your blog and your message.
This means you need to have a way not only for them to reach you but to also get their contact information. This will be useful for future contact with useful tips and deals you might have or want them to know of.
After all, you're blogging not only to provide value and educate but also for connections and profit. Ever heard the money is in the list?
To have this in place you'll need a contact form for your contact page and also a mailing service to store the leads.
Your contact page could be integrated with your mailing service or have them completely separate. This will involve a freebie of sorts though, solvable with either a quality PLR product from a Premium PLR membership site or writing one custom from scratch.
Top 3 WordPress Contact Plugins.
Top 3 Email Capture Plugins.
Sumo.
Top 3 Premium Email Marketing Services For Bloggers.
GetResponse (Can also read its review here).
Top 3 Free Email Marketing Services For Bloggers (Free to a point).
8. Content Plugins.
Other than with SEO plugins, there are other Content plugins that can boost your blog posts to make them pop.
Not only to improve your content's user-friendliness and time spent on site. But also to allow others to help you in your marketing efforts.
These plugins are such as social share, table of content, related posts, etc.
Top 3 Social Share Plugins.
Top 3 Table of Content Plugins.
Top 3 Content Plugins.
9. Link Plugins.
Links are super necessary for every blog to direct users to different resources and parts of your blog: Blog posts, affiliate offers, references, blog sections, etc. And perform other actions such as buying, subscribing, and sharing.
And since we know analytics are of super importance to all bloggers to know their data and act accordingly. Tracking the links then becomes an easy decision.
Now, there are two types of links as a blogger you should care a lot about. Affiliate links and broken links.
Affiliate links need to be looking and working properly if not, you lose commissions. Broken links lead to 404 errors which ultimately affects your blog's SEO.
So, affiliate links need cloaking to be clickable and trackable. And on the other hand, broken links need fixing ASAP or redirection.
Below are some clever plugins to help you with these two issues.
3 Best Affiliate Link Cloakers and Managers.
Top 3 404 Error Handler Plugins.
10. Miscellaneous Plugins.
At some point, you'll find that you need a certain plugin/s that while not mandatory is/are important for a specific issue/s you're experiencing with your blog.
Just know it's totally fine. The only thing you have to check though is to not slow your blog to critical levels.
Every blogger's miscellaneous plugins are usually unique and different between blogs. And as such no specific Top 3's for this one.
One plugin though I feel compelled to add here is Autoptimize.
This plugin will speed up your new blog by optimizing its various elements such as, but not limited to, JS, CSS, HTML, Images, and Google Fonts.
In Wrapping Up!
It's my hope you got value out of this blog. And learned all the necessary type of plugins you need in place without slowing down your new WordPress blog to critical levels.
If you need me to configure properly any or all the WordPress plugins for you. Do contact me directly using my gmail (Find it on my Contact page).
Have I left a plugin or a plugin type you think is crucial for new WordPress blogs? If so, comment below about it.
Read this post to learn the four ways of installing WordPress plugins and 2 ways of uninstalling them, even those that won't delete, if you don't know already.
That's it from me today with the 10 types of WordPress plugins for blogs in 2020 and beyond.
See you in the next post and happy blogging!
Stay blessed!