Are you looking for some inspirational and motivational quotes to supercharge your drive to blogging success?
If so, then you're in the right place.
You see,…
Creating a life of success blogging is not one without its challenges. And sometimes, boredom in its mundanity could risk it all for us. Hence the need for staying inspired and motivated.
Truth be told, you need to. Success doesn't happen overnight. And it's in staying inspired and motivated, that makes all the hard work and hustle to achieve the said success, without giving up, tolerable.
And to help you, here is a list of top inspirational and motivational quotes, phrases, and sayings from inspirational and successful people, to help you never give up on your blogging dream.
After all, you're your only limit.
"You can if you think you can." – George Reeves.
So, let's get started!
Inspirational and Motivational Quotes to Inspire Success in Your Life.
1. You never fail until you stop trying. — Albert Einstein.
2. Nearly every man who develops an idea works it up to the point where it looks impossible, and then he gets discouraged. That's not the place to become discouraged. — Thomas A. Edison.
3. It is never too late to be what you might have been. – George Eliot.
4. If you want to get more, you have to BECOME MORE! — Jim Rohn.
"Early to bed and early to rise makes a man healthy, wealthy, and wise." — Benjamin Franklin.
6. Failures do what is tension relieving while winners do what is goal achieving. ― Dennis Waitley.
7. If what you did yesterday seems big, you haven't done anything today. — Lou Holtz.
8. To a brave man, good and bad luck are like his left and right hand. He uses both. — St Catherine of Siena.
9. The pessimist complains about the wind; the optimist expects it to change; the realist adjusts the sails. — William Arthur Ward.
"New habits make new horizons." – Grenville Kleiser.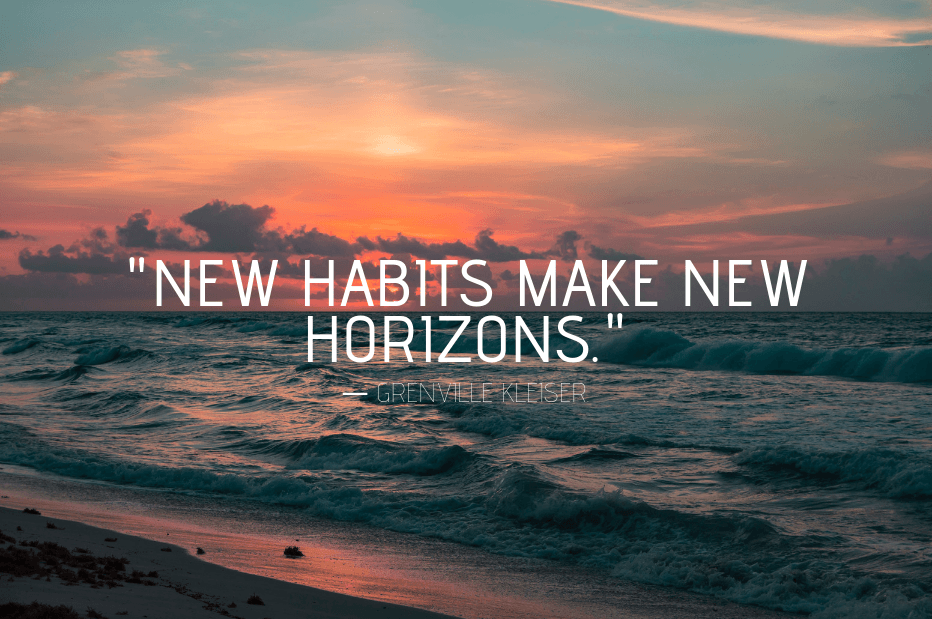 11. Life isn't what you want it to be, it's what you make it become. — Anthony Ryan.
12. Every man is the architect of his own fortune. — Sallust.
13. First say to yourself what you would be; and then do what you have to do. ― Epictetus.
14. Some men succeed because they are destined to, but most men succeed because they are determined to. — Greame Clegg.
"Nothing in the world can take the place of persistence. Talent will not; nothing is more common than unsuccessful men with talent. Genius will not; unrewarded genius is almost a proverb. Education will not; the world is full of educated derelicts. Persistence and determination are omnipotent." — Calvin Coolidge.
16. Don't wish it was easier wish you were better. Don't wish for less problems wish for more skills. Don't wish for less challenge wish for more wisdom ― Jim Rohn.
17. It's not that I'm so smart, it's just that I stay with problems longer. ― Albert Einstein.
18. Continuous improvement is better than delayed perfection. ― Mark Twain.
19. The only place where your dream becomes impossible is in your own thinking. — Robert H. Schuller.
"You must either modify your dreams or magnify your skills." ― Jim Rohn.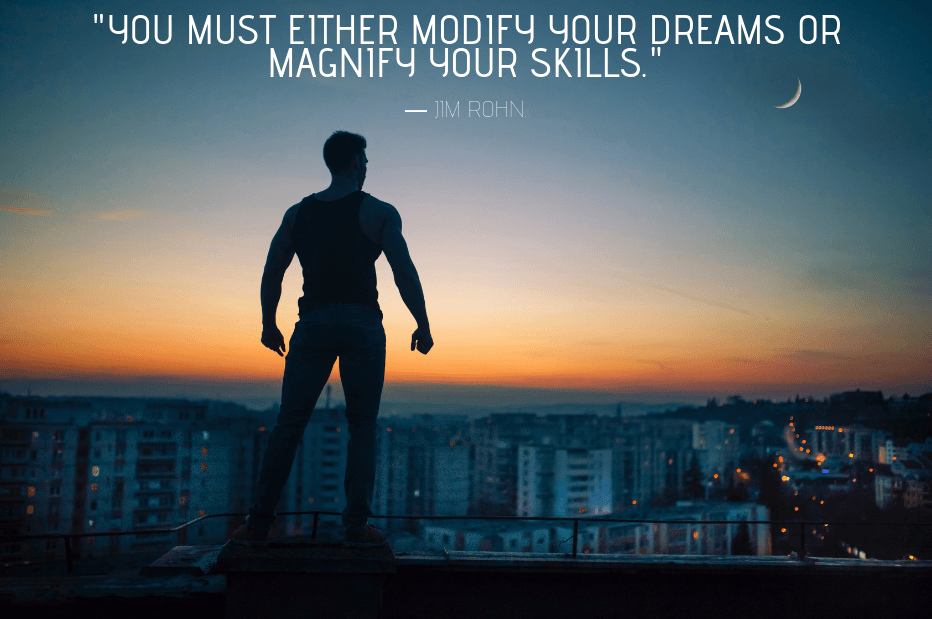 21. I have not failed. I've just found 10,000 ways that won't work. — Thomas Edison.
22. Start by doing what's necessary; then do what's possible; and suddenly you are doing the impossible. – Francis of Assisi.
23. Don't be pushed around by the fears in your mind. Be led by the dreams in your heart. ― Roy T. Bennett.
24. If you set goals and go after them with all the determination you can muster, your gifts will take you places that will amaze you. – Les Brown.
"Opportunities don't happen. You create them." — Chris Grosser.
26. Distractions and excuses will always be there. Opportunities Won't. — Brad Turnbull.
27. There is only one thing that makes a dream impossible to achieve: the fear of failure. ― Paulo Coelho.
28. Believe in yourself. You are braver than you think, more talented than you know, and capable of more than you imagine. ― Roy T. Bennett.
29. Do something today that your future self will thank you for. ― Sean Patrick Flanery.
"Knowing is not enough; we must apply. Willing is not enough; we must do." — Johann Wolfgang von Goethe.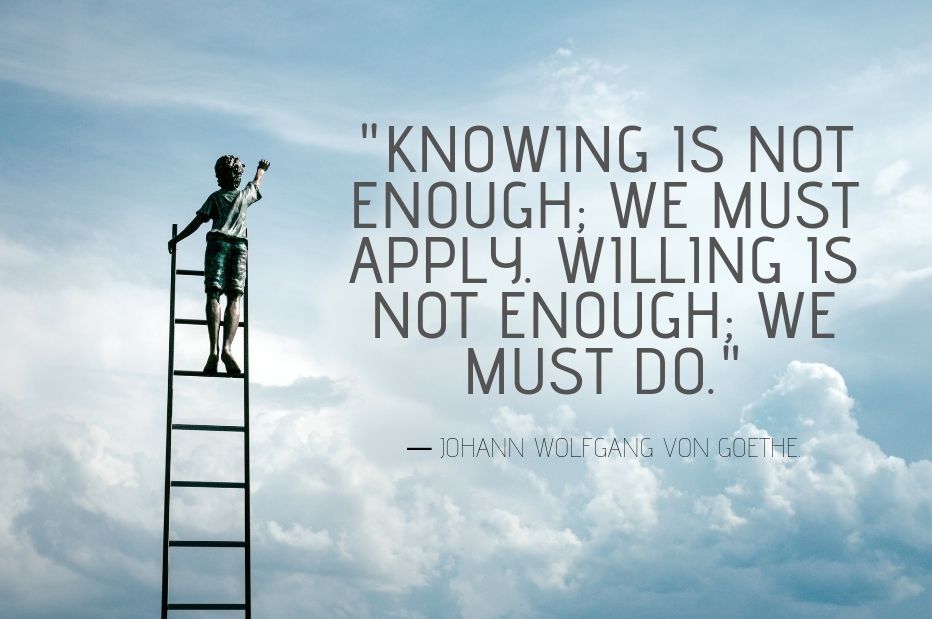 31. Success doesn't come to you; you go to it. ― T. Scott McLeod.
32. I never dreamed about success. I worked for it. — Estee Lauder.
33. Start where you are. Use what you have. Do what you can. — Arthur Ashe.
34. Doubt kills more dreams than failure ever will. — Suzy Kassem.
"Self-belief and hard work will always earn you success." — Virat Kohli.
36. Life shrinks or expands in proportion to one's courage. — Anais Nin.
37. Your problem isn't the problem, it's your attitude about the problem. — Ann Brashares.
38. The greatest discovery of all time is that a person can change his future by merely changing his attitude. — Oprah Winfrey.
39. If you don't like something, change it. If you can't change it, change your attitude. Don't complain. ― Maya Angelou.
"Gratitude will shift you to a higher frequency, and you will attract much better things." — Rhonda Byrne.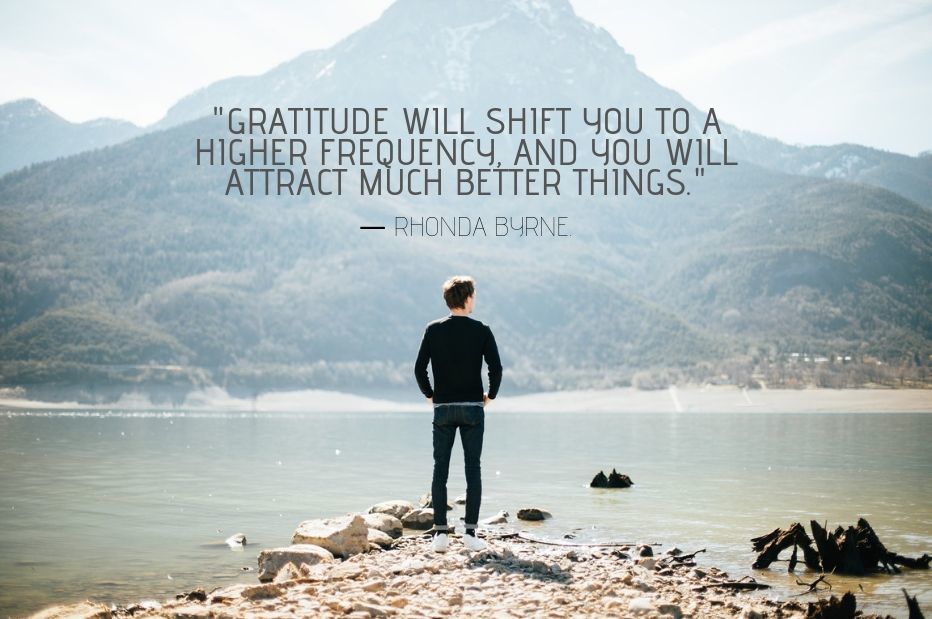 41. Train your mind and heart to see the good in everything. There is always something to be thankful for. — Unknown.
42. Minds are like parachutes – they only function when open — Thomas Dewar.
42. Don't worry about failure; you only have to be right once. — Drew Houston.
43. Action is the foundational key to all success. — Pablo Picasso.
44. He who is not courageous enough to take risks will accomplish nothing in life. — Muhammad Ali.
"Whenever you see a successful business, someone once made a courageous decision." — Peter Drucker.
46. You don't manifest dreams without taking chances. ― Stephen Richards.
47. It is not the mountain we conquer but ourselves. — Edmund Hillary.
47. Strength doesn't come from what you can do. It comes from overcoming the things you once thought you couldn't. — Rikki Rogers.
48. Never underestimate the power you have to take your life in a new direction. — Germany Kent.
49. Remember that just because you hit bottom doesn't mean you have to stay there. — Robert Downey Jr.
50. When obstacles arise, you change your direction to reach your goal, you do not change your decision to get there. — Zig Ziglar.
In Conclusion.
Always find ways to be inspired and stay motivated, as you bravely create a life of success for yourself.
And while at it,…
"Always believe that something wonderful is about to happen." — Coco Chanel.
"The more positive thoughts you have, the better you feel, which causes you to have more positive thoughts, then you feel even better." — James Borg.
Simply,..
"Have faith in the universe and its capability to lead you to the path of abundance." ― Stephen Richards.
I believe that these inspirational and motivational quotes, have made your day today and inspired you to keep your dreams fire burning.
If you found value in this post, be sure to comment below and share your favorite inspirational and motivational quotes. You could say something awesome that could change someone's life forever, all thanks to you. 🙂
That's it from me today with the top 50 inspirational quotes and motivational ones that have inspired me, and ones I believe will inspire you.
See you in the next post.
Stay blessed!